At Vitali, we provide the latest, cutting-edge laser technology to improve the appearance of vascular problems including spider veins on face or legs, rosacea, & broken vessels. We also have laser technology to help dark spots, acne, toenail fungus, & skin tightening.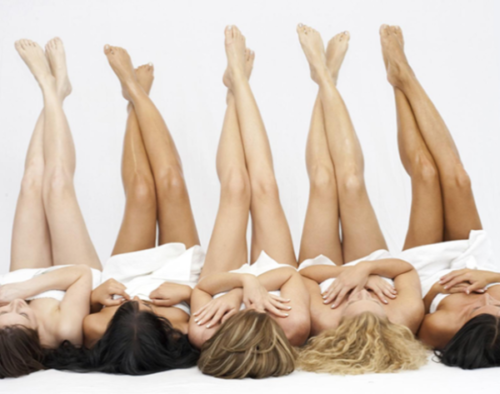 More about Laser Treatments
The Nordlys by Ellipse is the most versatile vascular and skin rejuvenation platform on the market. Many dermatologists agree that the Nordlys is one of the biggest advances in light treatments. It is an FDA approved, powerful laser that allows the combination of a variety of treatments within one system. Essentially, Nordlys replaces six lasers and creates a stand-alone system. Nordlys is the first advanced technology that delivers a sub-millisecond pulse to target problem areas. The result is less heat on your skin, and fewer treatments needed compared to other IPLs.
Nordlys addresses the outer layers of the skin, is non-ablative and noninvasive, and it involves minimal discomfort and downtime.
Nordlys is composed of a unique IPL treatment with narrowband technology that is used to address skin rejuvenation and vascular treatments.
Nordlys has multiple applicators that can target and treat different problems; this is what differentiates Nordlys from other laser treatments.
The innovative Ellipse IPL selective waveband technology eliminates unnecessary and potentially harmful wavelengths, allowing only those that are beneficial to individual treatments of various skin types to reach the skin, improving patient comfort and safety.
Previously, laser treatments struggled with being as focused and precise on small areas; however, Nordlys makes it easier to treat accurately without impacting other areas of tissue.
Nordlys has the flexibility to treat small areas, but also large areas.
Your treatment with Nordlys will be individualized based on your concerns, the size of the treatment area, and your skin type.
If you are looking for an effective treatment to help reclaim your skin's youthful look, texture and tone, you do not need to look any further.
Some of the concerns that Nordlys can address are:
pink or purple stretch marks
sun damage
age spots
benign pigmented/vascular lesions
diffuse redness
spider veins
Poikiloderma of Civatte
port wine stains
What happens after the treatment?
After treatment with Nordlys, patients can expect new, healthier looking skin. This will include reduced blemishes, a more even skin tone, and a smoother texture.
Some patients might experience temporary mild redness and swelling
Depending on the specific treatment provided, the aftercare may vary
In order to prolong the results of Nordlys and avoid side effects, patients should follow the individualized post-care instructions provided by the medical professionals and should plan on avoiding sun exposure
Our GentleMax Pro Laser system safely and effectively treats vessels by targeting red blood cells. For the best results, a range of high efficacy treatments is recommended. The GentleMax Pro laser has cooling devices attached to minimize patient pain although patients may experience some discomfort for the treatment of larger areas.
GentleMax Pro laser treatments vary from patient to patient depending on the lesion location, type, and size. However, unlike other lesion treatment methods, our system reduces the likelihood and risks of scarring and skin texture change.