Vitali is proud to offer Subnovii, plasma fibroblasting. The non-invasive plasma pen delivers surgical-like results.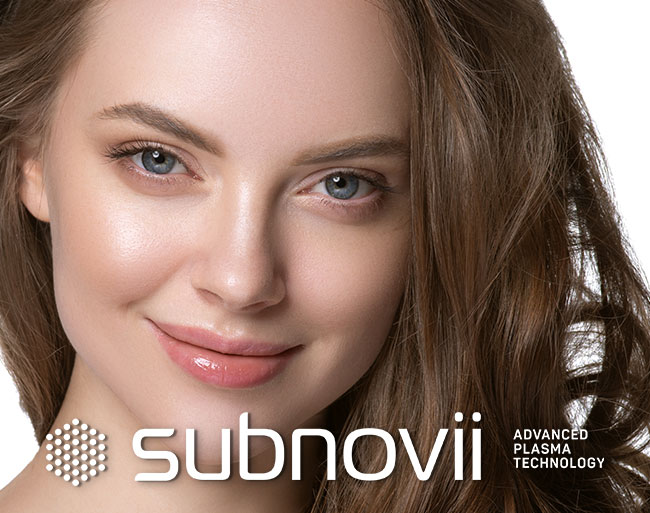 The Subnovii plasma pen is the latest FDA approved device used to perform fibroblast therapy, a technique that helps stimulate the collagen production in the skin.
Subnovii features a patented low-frequency wavelength emission that allows for more precise application and a reduced healing time for patients. Other devices don't come close to producing the ease of use and versatility of treatment that the Subnovii offers.
Our providers can utilize Subnovii's controlled output to your benefit, varying the treatment technique from light to aggressive, helping you effectively reach your skin goals.
Subnovii is the most advanced and non-invasive skin rejuvenation method that can help improve the overall skin quality, texture, and tone. The plasma pen treatments contract and tighten the superficial skin tissue, creating immediate lift and dramatic skin tightening.
Subnovii's unique technology offers a multitude of advantages:
Faster healing time
Unmatched precision
Reproducible results
Longer lasting results
The Subnovii pen is used to provide plasma fibroblast therapy which is an aesthetic procedure used as an alternative to laser, injections, and surgical therapies to tighten and improve the appearance of skin
Plasma pen technology targets deep-set creases, areas of loose skin, as well as scars,and small lesions by heating the skin with a small electrical charge. It effectively takes advantage of the fine layer of ionized gas, or plasma, that exists along the surface of your skin. Plasma devices emit energy that instantly sublimates a precise spot on the skin area. A sealed wound is created and shock delivered to the tissue below to stimulate fibroblast activity which stimulates collagen, elastin and hyaluronic acid. The tip of the plasma device never actually touches the skin but it's the power of molecular physics that gives this treatment its magic. The superficial layer of the skin receives very minor damage as a result, but once it heals, the end result is a firmer and more youthful-looking skin. The great news is that because the tissue of the top dermal layers sustains little damage, there is less recovery period without reducing the results.
Research studies have proven that the thermal disruption, or heat damage from plasma fibroblast therapy:
breaks down proteins in the skin
encourages tissue regeneration
stimulates fibroblasts activity
improves the elasticity and suppleness of the skin
stimulates the production of your own human growth factors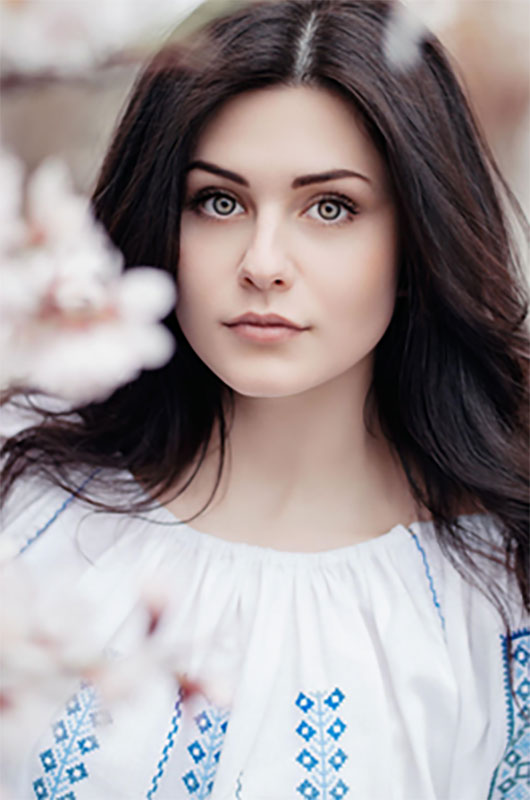 Is Subnovii right for you?
Most patients will be a candidate for this procedure, however, some skin types may be at risk of post procedure pigmentation issues.
Areas that can be effectively treated with the plasma pen are:
The under eyes and excess upper eyelid skin
Crow's feet around the eyes
Skin imperfections – skin tags and sunspots
Acne scars, stretch marks, and other scars
Décolleté
Loose skin on the abdomen
Nasolabial folds and smile lines
Perioral lines
Jowls & jawline tightening
Forehead lines & creases
Brow lifting and shaping
Necklines or "turkey neck"
"Smoker's lines"around the mouth
The best candidates for this procedure are patients with mild-to-moderate skin wrinkling concerns.
 Pre-treatment guidelines:
Avoid sun tanning and sunbeds for 4-6 weeks before your treatment
Please let us know if you have had other treatments to the area for 3-4 weeks prior to your Subnovii treatment, this includes laser therapies, chemical peels, Botox, and fillers
Discontinue use of any retinol products a minimum of 4 days prior to treatment
Remove contact lenses and any eyelash extensions prior to treatment-remember to not wear contact lenses for 3 days following treatment to the eye area
You should not receive a Subnovii treatment if you:
Are pregnant or breastfeeding
Have an allergy to topical anesthetic preparations
Have an active infection at the treatment site
Have history of keloids or hypertrophic scarring
According to an article published in the journal of Clinical, Cosmetic, and Investigational Dermatology, the effects are expected to stimulate fibroblast production for up to 1 year after treatment
It is important to talk to a healthcare provider prior to the procedure to discuss your treatment goals and any potential concerns that you might have given your overall health condition.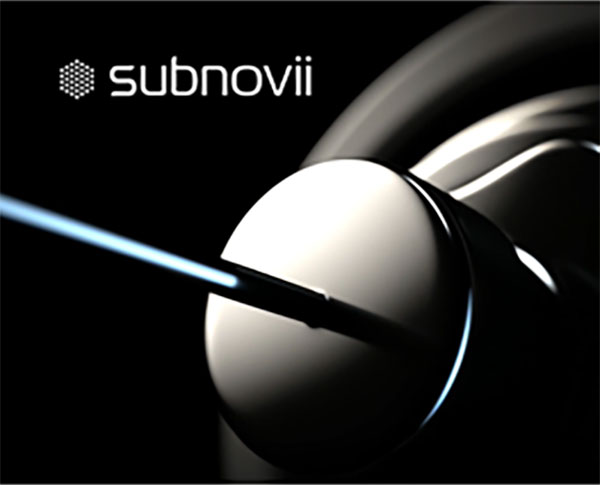 Benefits of plasma pen treatment:
No needles – an injectable anesthetic is not required
No cutting, piercing, or open wounds on the skin
No stitches or scars to cover with dressings
Very low risk with minimal downtime
Long-lasting results
Fast healing time
What to expect:
Mild to moderate swelling, especially around the eyes for approximately 1-5 days
Stinging sensation which lasts approximately an hour following the procedure
Tiny crusts form on the area treated, and usually linger for 5-7 days
It is normal for the treated area to feel tight and dry
Every patient will receive specially formulated post-care products and instructions to keep the area dry to help with the healing process. It is important to use sun protection long after treatment and incorporate this into your daily skincare routine.
It is important to keep in mind that the best results may take some time to see. While you may experience some initial results shortly after treatment, the best results will develop over time as your body responds to the stimulation for new collagen production and rejuvenated tissues. Results will ultimately vary for each person and the concerns addressed.

Follow us on social media: