PDO Threads are a minimally invasive alternative to facelifts with a relatively quick recovery for people who are not ready to undergo more aggressive treatment options.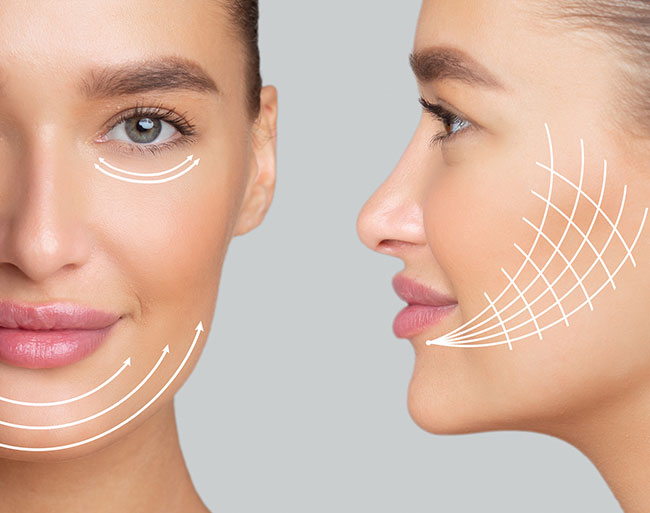 Instant, Natural & Quality Results that Last

MINT PDO is a FDA-cleared, safe and dissolvable PDO Thread for effective soft tissue approximation, PDO Threads are an exciting innovation that provides dramatic and longer lasting results than treatments such as dermal fillers and neurotoxins. This procedure fills the gap between invasive surgery and injectables. MINT PDO has been studied in multiple clinical studies, providing its efficacy and safety in repositioning sagging tissue to achieve and rediscover your youthfulness.
It has been confirmed through research that PDO threads relax muscles and tendons and increase blood flow to the area, which stimulates the production of new collagen in the skin.
MINT PDO Thread gives instant and natural results and there are no incisions, no scarring and minimal downtime.
This in-office procedure can be completed within an hour and is highly effective for sagging jowls, rejuvenating mid face while softening the nasolabial folds in a natural way. It also minimizes double chin and neck and can also help with acne scarring. These medical grade threads are thinner than human hair and are made of proteins.